CONCEALED SPLIT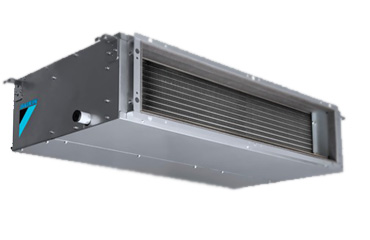 Apart from being reliable and trouble-free, the unique low noise feature in the Concealed Split AC makes it the quietest in its category. Its low height of just 266 mm (11 inches) makes it easy to conceal, giving you the great look of central air conditioning along with higher head-room under a false ceiling.
The Split Concealed Duct is an invisible cooling solution that is suitable for indoor commercial applications, such as within office buildings.
It consist of an outdoor unit and an indoor unit installed in the ceiling space. Air is distributed from the indoor unit by duct to one or more air vents. With convenient thermostat control, heating, cooling or auto settings are available at your fingertips.
Operation for Multiple Rooms
E.S.P. Control
Two Thermistors Control
Minimized Height
Flexible Installation
CASSETE AC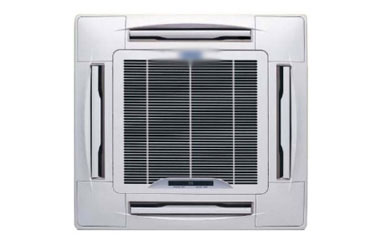 Featuring an elegant design and high-end cooling, Cassette Air Conditioners are the perfect answer to today's cooling needs. Their multi airswing control provides multiple patterns to deliver maximum comfort. They are designed with unique "round" side contour and new LED light location to give your overall décor a nice value addition.
Cassette AC helps to maintain an optimal temperature for comfort. It is suitable for use in computer server rooms, warehouses and office buildings. ... Equipped with a quiet compressor, an ergonomic blower design and an acoustic insulation, this cassette AC ensures a silent operation.
Owing to the vast industry experience of this domain, we are offering a huge collection of high-quality Cassette AC to our valued clients.
Wide Angle Flow
Good Airflow
Direction Control
Anti- Corrosive
3- Phase Advantage
DUCTABLE & PACKAGED UNIT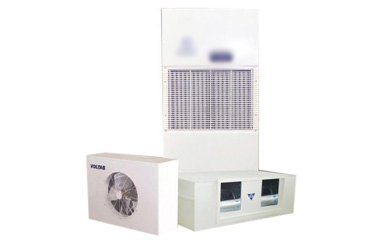 The building blocks of A/C solutions are its products. The most comprehensive range of air conditioning products in the country. A wide range of models is available in each product category to ensure that the air conditioning system design is implemented without any compromise. All products have been designed on the energy-efficiency platform, and offer a host of advanced features.
Explore the most comprehensive range of Ducted air conditioning systems. They are perfect for homes, open-plan offices, shops, schools, restaurants and any other big-size spaces that require balanced air distribution around the room. The most practical choice for heating or cooling large air conditioning remains a challenge.
Ducted AC systems are rapidly growing in demand due to the fact that they provide temperature-controlled cooling and work fine in winters as well by supplying hot air into space. A Ductable air conditioner cools the entire area of the property as it comes with separate air-conditioned zones.
It enhance the aesthetic value of the home.
Makes no noise.
Most Calm among the air conditioners in the market.
TOWER AC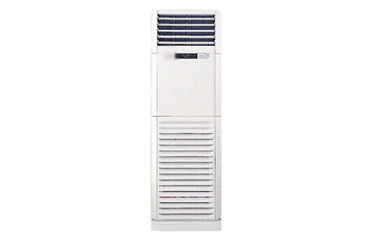 Tower ACs have been gaining prominence due to their high cooling capacities, and are the best electronic devices for climatic control. Furthermore, tower air conditioners are easy to install, and are compact and come in slim designs, making it easier to store them away during winter seasons.
At the present times tower air conditioners have proved to be of great use to folks and have given a great relief to people in the scorching atmospheric conditions of the sunny season. Here are some of the advantages of installing tower air conditioners that will convince you why these are the best home appliances for the summers
The Smart Four Way Swing feature of the AC explores the cool air in all area. Enjoy better air and comfort at home. Stabliser Free Operation. Stronger Cooling Capacity. Smart Digi Tap App. Corrosion resistant. 10 Year Warranty. Eco-Friendly Refrigerant.
High Cooling Capacity
Easy Installation
Compact and Slim Design
Energy Efficient
CHILLER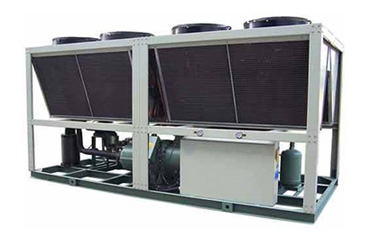 Generally, chillers are air and water cooled. Air cooled chillers are located externally to a facility and have condenser coils cooled by fan-driven air. Water cooled chillers are usually located internally and water is recycled to a heat sink or external cooling method. ... Chillers are powered by different means as well.
Chillers are powered by different means as well. There are four types: Reciprocating, centrifugal, screw-driven and absorption. The first three are powered by electrical motors, steam, or gas turbines. Absorption is powered by a heat source, such as steam or hot water. Generally, management of heating and air in Loganville, GA, in a manufacturing environment, if equipment is involved, will be done by a chiller.
Longer Lifespan
Quiet Operation
Energy Efficiency
No Open Space Needed
Safety
VRF SYSTEM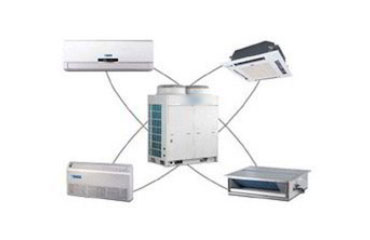 Variable refrigerant flow (VRF) systems vary the flow of refrigerant to indoor units based on demand. This ability to control the amount of refrigerant that is provided to fan coil units located throughout a building makes the VRF technology ideal for applications with varying loads or where zoning is required.
VRF systems are available either as heat pump systems or as heat recovery systems for those applications where simultaneous heating and cooling is required.
Highly Energy Efficient.
Precise Temperature Control.
Simultaneous Heating & Cooling.
Heat Recovery.
Zoned Comfort.
VISI COOLER & WATER DISPENSER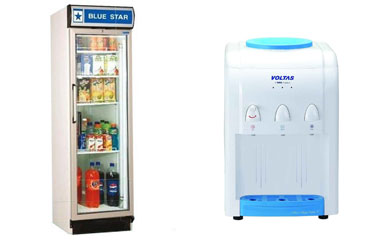 The Water Dispenser with Refrigerator is a Hot, Cold and Normal Water Dispenser. Apart from being hygienic, these dispensers are very easy to maintain. It also comes with a refrigerated storage cabinet to store cold drinks and other eatables.
The powerful and rugged compressor, this latest range of coolers cool water surprisingly fast. Also, they come with an all-stainless steel body, making them more durable. And together with the power saving insulation and a comprehensive warranty, these coolers are complete value for money. What's more, even eco-friendly versions of these coolers are available. So you don't just get cold water, you also get a healthy environment, for years to come.
Offices, hospitals and even at home. But a cooler that dispenses cool but unhygienic water might not be the right option. Health is the priority and a water cooler with an inbuilt purifier would be a great addition to any place.
Top loaded bottled water cooler
Countertop water cooler or dispenser
Top loaded bottled water cooler
FREEZERS
Freezers are the most economical, effective solution for safe storage of perishable foods. The range of hard-top chest freezers incorporates cutting-edge technology and innovative features, guaranteeing long-lasting freshness. Built to last, and to meet the demands of the high sub-continental temperatures, these machines cut power bills through energy-saving innovations, helping your business grow. Just what you would expect from the experts.
The rapid decrease of the temperature helps the food products in maintaining its firm shape. The food does not lose any flavor or nutrition. It stays healthy, fresh and tasty for use. The blast freezers can also help in making the preparation of the meals easier.
Robust construction for heavy duty use.
Corrosion resistant body.
Locks on all models.
Highly energy-efficient compressor.
High density PUF insulation for better holding time..